Last Updated on July 11, 2020.
A lot of the posts created for Krystof.IO end up becoming a part of a series of posts progressing a specific topic. Here's the series we've created so far.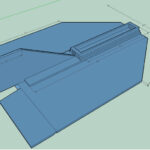 Building cheap delta wing flying RC aircraft from DOW insulation foam to create mid-air carnage.
---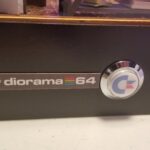 A 'working' diorama of my 1980s Commodore 128/64 computer room, with mirrored LCD display monitor and working 1541 disk drive lights. Driven by a Raspberry PI, custom circuit board, and VICE C64 emulator. Additional flavor added in the form of miniature floppy disks, game boxes, and wall posters / advertisements / game maps from my youth.
---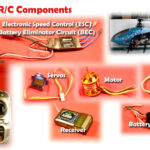 This series describes basic RC circuit components, primarily focused on electric flight components as opposed to the physical plane itself.
---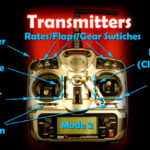 RC Transmitter Concepts for the beginner RC pilot that's just getting into Dual Rates, Exponential, Channel Mixing, and more.
---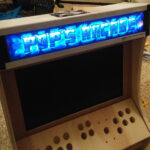 The Tardis Arcade was a 'bartop' style arcade machine I built for my father.
---